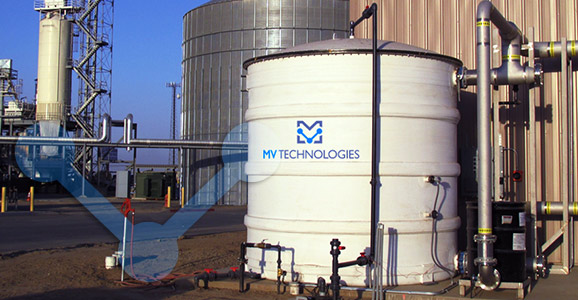 Spotlight
PROJECT: Energy from Dairy Manure and Food Processing Waste Water Digester, Pixley, California
APPLICATION:
With a large California dairy located one mile away from an ethanol production facility, a local developer saw an opportunity to offset fossil energy usage through the use of biogas produced from the manure. The digester produces 325 cfm of biogas with H
2
S concentrations of 1,000 ppm.
SOLUTION:
MV Technologies provided a single-vessel H2SPlus System, designed to reduce the H
2
S concentrations to below 100 ppm over the course of the approximately 255 day media bed life.
View More Projects