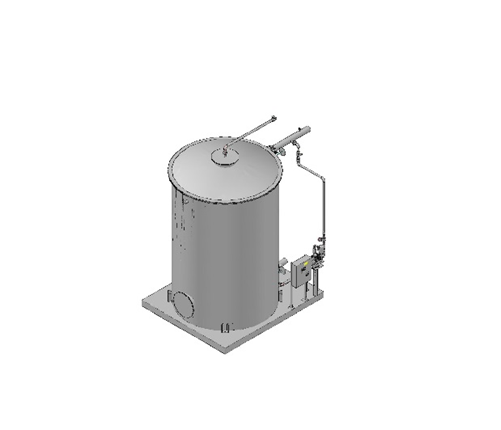 The 
SulfAx System
 is designed to optimize high capacity granular media. MV Technologies uses high-performance AxTrap granular media for its superior attributes and ease of removal. The granular media is installed in fiber-reinforced plastic (FRP), stainless steel or carbon vessels through a manway. Gas flows through the vessel (top down) and the iron oxide reacts with and eliminates the H
2
S and light mercaptans from the gas. The spent media is removed through a bottom side manway on the vessel, typically with a vacuum truck. Vessels are sized for a certain gas velocity and desired bed life, depending on inlet H
2
S concentration and outlet H
2
S requirements. By utilizing up to a ~20 ft. bed depth, media life can be adjusted, depending on available pressure drop. Additional vessel designs for the media are available and range from drums to roll-off style vacuum boxes.
Different formulations of the media are available based on application and the presence of varied constituents in the gas such as non-methane VOC's and siloxanes.
Effectively removes H2S with or without O2 in the gas – and based on the amount of O2 in the gas – removal efficiency of up to 20 lbs. of H2S per cubic foot of media.